Shoes, Art, and More: Your Guide to Black Friday Chic at Unbeatable Prices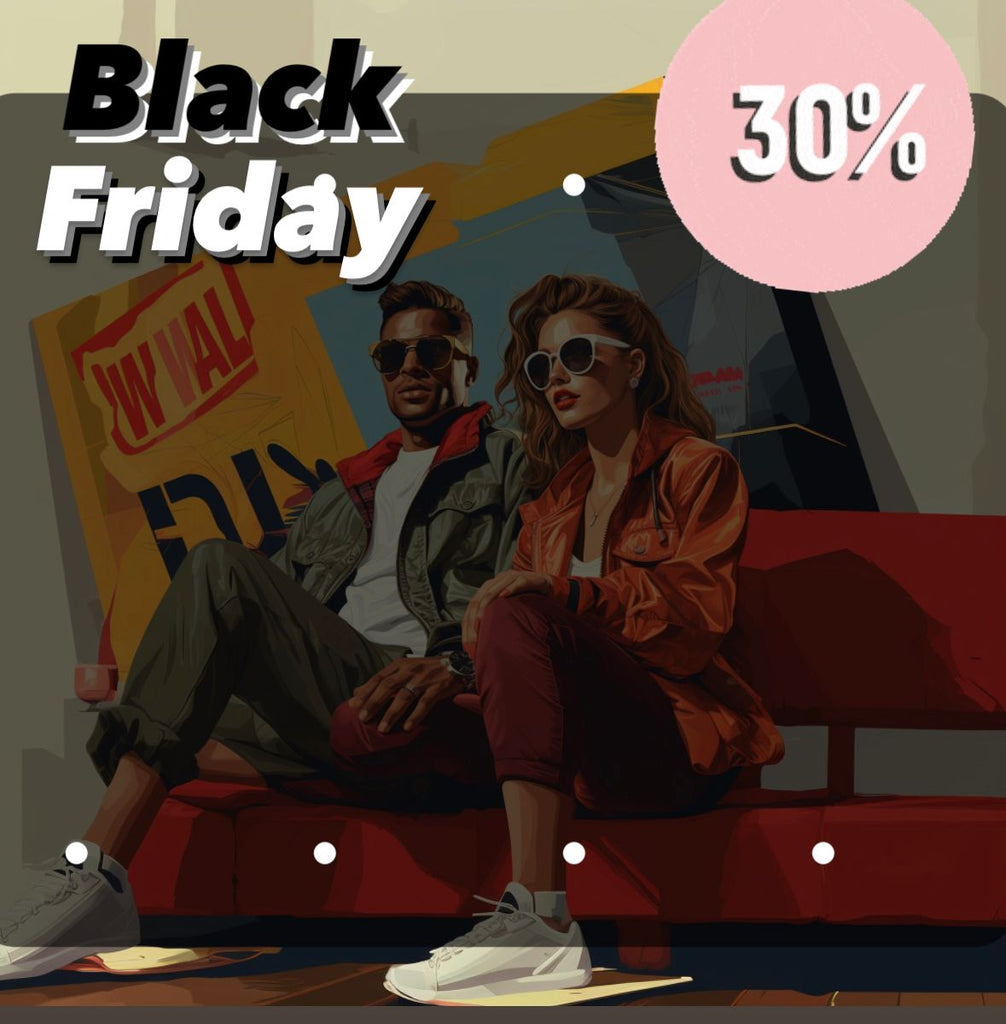 Shoes, Art, and More: Your Guide to Black Friday Chic at Unbeatable Prices
The most anticipated shopping day of the year is almost here, and we're ready to unveil the ultimate guide to Black Friday chic at prices that will leave you in awe. Brace yourselves for a fashion feast as we dive into the realms of shoes, art, and so much more. Let's make this Black Friday a style extravaganza like never before!
Step Into Style: Footwear for Every Occasion
This Black Friday, put your best foot forward with our stunning array of footwear. From the latest sneaker trends that effortlessly blend comfort and style to sophisticated boots that command attention, our collection has something for every shoe enthusiast. The best part? A jaw-dropping 30% off on all our footwear, making stepping into style more affordable than ever.
Walls That Speak: Art That Transcends
Transform your living spaces into a gallery of expression with our curated art pieces. Black Friday is not just about discounts; it's about redefining your surroundings. Discover captivating artworks that resonate with your unique style and let your walls tell a story. And yes, you guessed it – these pieces are also part of our unbeatable 30% off Black Friday sale!
Reinvent Your Style, Elevate Your Life
This Black Friday, we invite you to not just shop but to elevate your style and, in turn, elevate your life. Our shoes, art, and more are not just items; they are the building blocks of your personal style narrative.
So, get ready to unlock the doors of fashion possibilities. Whether you're a shoe aficionado, an art enthusiast, or someone who appreciates a good deal, our Black Friday Chic Sale has something special waiting for you.
Code: blackfriday at your shopping cart