Mo Money, Mo Money, Mo Money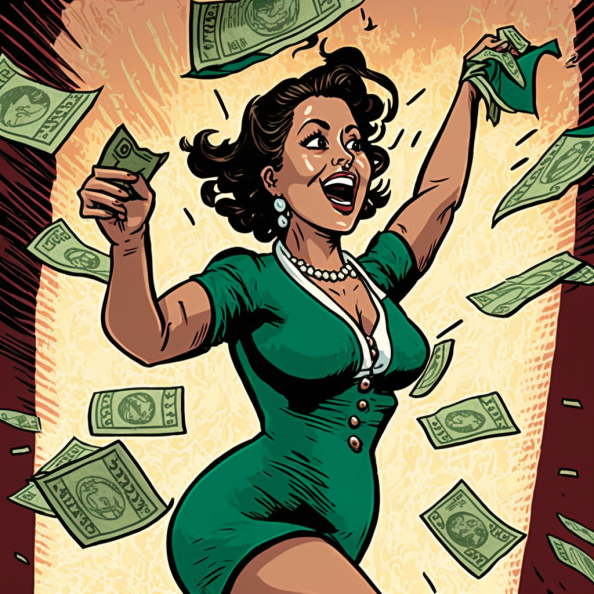 Fitness & Money
The #1 NYRes is fat loss and the #2 is making more money. How about, Let's do both at the same time so we can stay lean and green all year?!
Let's begin with the most obvious way, Cooking vs Dining is much deeper than, "Ok I'm making my own meals so it's healthier than before and I'm not eating out which is saving money."
Remember that fitness is a lifestyle, so by creating healthy habits like preparing your meals,  your body will learn the perfect routines forever.
Next, you should try farmers markets for a few reasons.
We all know that eating organic is better than processed foods or preservatives. Buying fruits and veggies in bulk, will save money, but (and this is a very big but) you are also making food shopping fun, trying new things, socializing, and bonding with the person you went with.
Now y'all can go home and cook together which is more fun plus bond time.                                                                                                                                     
Lastly, the best part of eating at home is only you know how you really like your food prepared. A little more of this with a lot more of that, will go a long way towards your taste buds exploding. Learn new recipes or the cooking basics online. 
Even valid excuses are still excuses.
- Dr. Phil 
Extra Sauce Please!
Master J's salsa recipe: 
Ingredients:
Tomatillos, Roma tomatoes, garlic salt, pepper, serano pepper, jalapeño pepper. cumin, cilantro. 
The number of pepper & tomatoes determines the spicy. For an average "Mexican that's not too spicy but a nice kick": 
8 Roma
6 Tomatillo
4 Small Serano
1 Jalapeño.
Master J does not like onions but feel free to add diced onions. 
Timing is the key to making flavorful salsa. 
Fill a large pot with water. Bring to a boil add Roma tomatoes, serano, jalapeños, and garlic first. 
Poke the Romas with a fork and once they are slightly softer add the tomatillos. The tomatillos will soften very fast so be ready to pull all everything out of the pot, once they are all as soft. The more firm, the more chunky your salsa. 
Add add everything to a blender. Add salt, pepper, & cumin to taste. 
IMPORTANT: Blend using the pulse feature to keep your salsa chunky. If you want big chunks, pull out a few Roma tomatoes from the boiling water earlier than the others.
Last: Add cilantro when serving. DO NOT add cilantro to the blender because the leaves get mushy & will cause your salsa to mold faster in the fridge.
Extra Tip: Roast the tomatoes & garlic for added flavor. 
Mexican tip: Use an old butter container or sour cream container to store your salsa & confuse your non-Mexican friends.